Save $2 on Admission to the Folsom Historic District Ice Rink by Taking SacRT!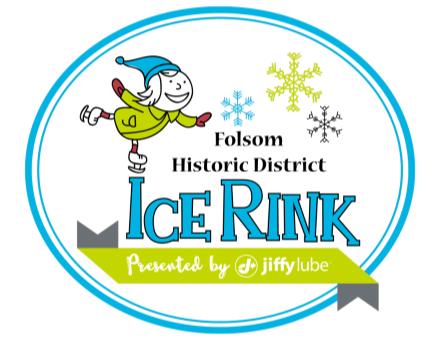 Double your ice skating fun by taking light rail to the ice rink in Historic Folsom. Originally started in 2008, the popular Folsom Historic District Ice Rink has been a place for all ages to skate and enjoy festive holiday music with friends and family. The beautiful circular ice rink was designed specifically for the plaza in Historic Folsom, which opens on Friday, November 9.
The annual Christmas tree lighting is scheduled for Friday, November 30, an event where the ice rink will be front and center. The holiday tree will be located in the center of the rink this year, and will feature snow that falls intermittently on the rink. The Folsom Historic District Association will offer $2 off a skating session to anyone presenting a valid SacRT ticket or pass.