SacRT is Offering FREE Rides to Downtown/Midtown/R Street/Broadway Hiring Opportunities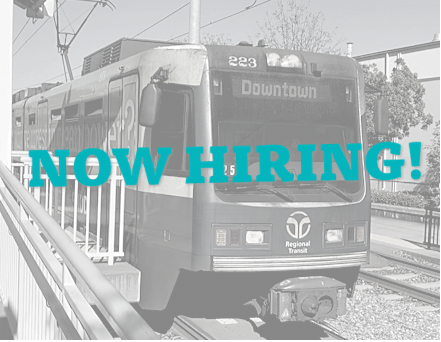 Are you a hard worker? Are you a people person? Are you in need of a job? Every Wednesday from May 5, 2021 through June 16, 2021, SacRT is offering free rides on bus, light rail and SmaRT Ride on-demand microtransit to help job seekers connect with job opportunities at businesses in the Central City.
Downtown Sacramento Partnerships has teamed up with Midtown, R Street and Broadway Districts to promote business in the Central City that are hiring, offering interviews, drop in, and/or accepting applications.
Simply print or screenshot the free ride flyer to use as fare on the day of an interview to ride free. Free Ride Flyer
Show to the operator when boarding buses and SmaRT Ride, or have flyer ready to show fare inspectors while riding light rail trains.
Learn more about who's hiring and what to know at GoDowntownSac.com/now-hiring.
SacRT Free Ride Flyer Wednesday's Include: 
May 5, 2021
May 12, 2021
May 19, 2021
May 26, 2021
June 2, 2021
June 9, 2021
June 16, 2021
First time riding SacRT? Check the SacRT How to Ride Guide or call SacRT Customer Service at 916-321-BUSS (2877) for trip planning assistance.