Student Fare-Free Transit Pass Program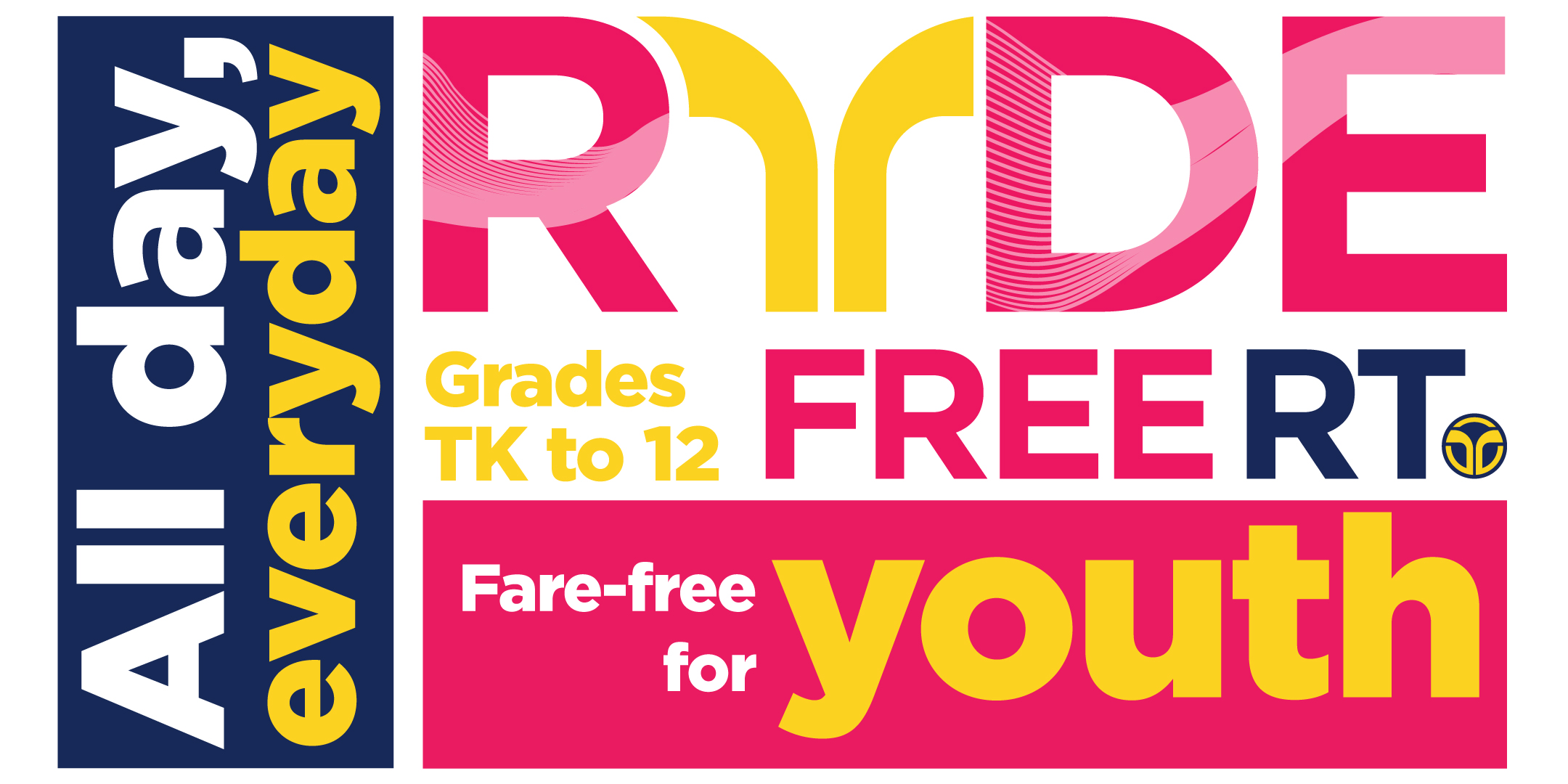 For more information, please visit RydeFreeRT.com.
The RydeFreeRT program offers fare-free transit for youth and students in grades TK through 12. With RydeFreeRT, youth can ride the entire SacRT transit network, including SacRT buses, light rail, and SmaRT Ride on-demand microtransit service for FREE! RydeFreeRT is available all day, any day of the week during regular SacRT service hours.
How SacRT is Keeping Riders Safe:
SacRT's number one priority has been and continues to be the health, safety and well-being of our customers and employees. In response, SacRT has implemented and/or increased best practices to create a safer transit environment. Visit sacrt.com/covid19 for details.
How to Get a RydeFreeRT Pass
Due to distribution limitations resulting from COVID-19, all a student needs to ride for free is a student ID card or a RydeFreeRT card. No sticker is required to ride.
Youth who are experiencing homelessness or taking part in foster programs are also allowed to participate in the program, regardless of current residence or school address.
For students and youth who need a replacement card, don't have a student ID, or that do not have a student ID or RydeFreeRT card, they can visit SacRT's Customer Service and Sales Center located at 1225 R Street (adjacent to the 13th Street Station).
Note: The RydeFreeRT program does not apply to those over 18 years old that are pursuing their GED.
 What are the program benefits?
Ability for students in TK through 12 to have easy access to fare-free public transportation year-round
Eliminates obstacles for youth to getting to and from school, internships, and other enrichment activities
Provides equitable investment in receiving a good education
Reduces greenhouse gas emissions and traffic congestion
Improves school attendance
Expands awareness and value of public transit

 
Student Pass