SacRT Provides Free Transportation for Class Field Trips to Sofia Center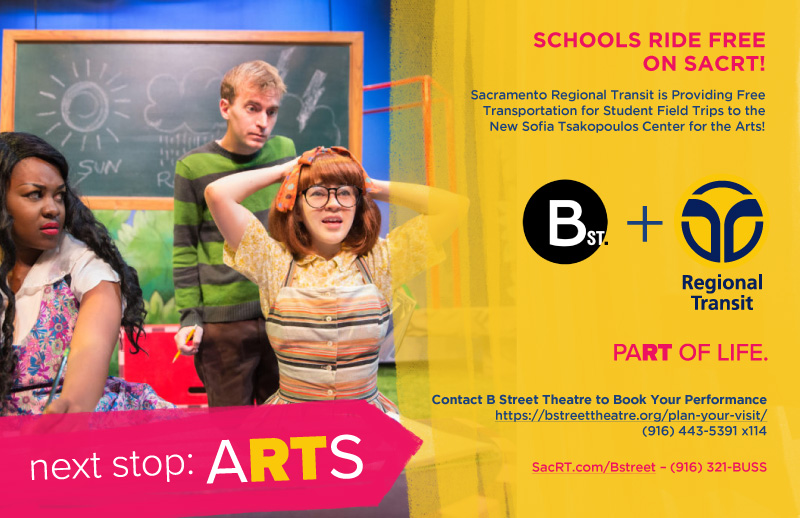 SacRT Provides Free Transportation for Class Field Trips to Sofia Center
SacRT and B Street Theater are proud to partner on behalf of school children in the Sacramento region. In an effort to ensure that all students have the experience of enjoying children's theater, SacRT is providing free class passes to teachers who want to travel by transit to the new Sofia Tsakopoulos Center for the Arts.
Teachers are encouraged to take a free field trip to the Sofia Center, which is located at 27th and Capital streets in Midtown, Sacramento. The $29 million complex has two stages, a 380-seat venue for children's theater and a 250-seat venue for adults.
The first theatrical performance kicks off in February with Gandhi, an original musical that features a middle school boy in detention who learns deeper values when he reads about the life of Mahatma Gandhi. The musical is one in a series of student matinees that will be performed by the popular B-Street Theater group, which now calls the Sofia Center its new home.
Teachers and school administrators are asked to contact the Sofia Center to schedule their field trip. A free class pass can be obtained from the SacRT Customer Service Center located at 1225 R Street. Proof of a scheduled field trip to the Sofia Center must accompany the request.