Ride Natomas-North Sacramento SmaRT Ride for FREE during October 2021
Jibe is sponsoring all rides in the 

Natomas-North Sacramento

 

zone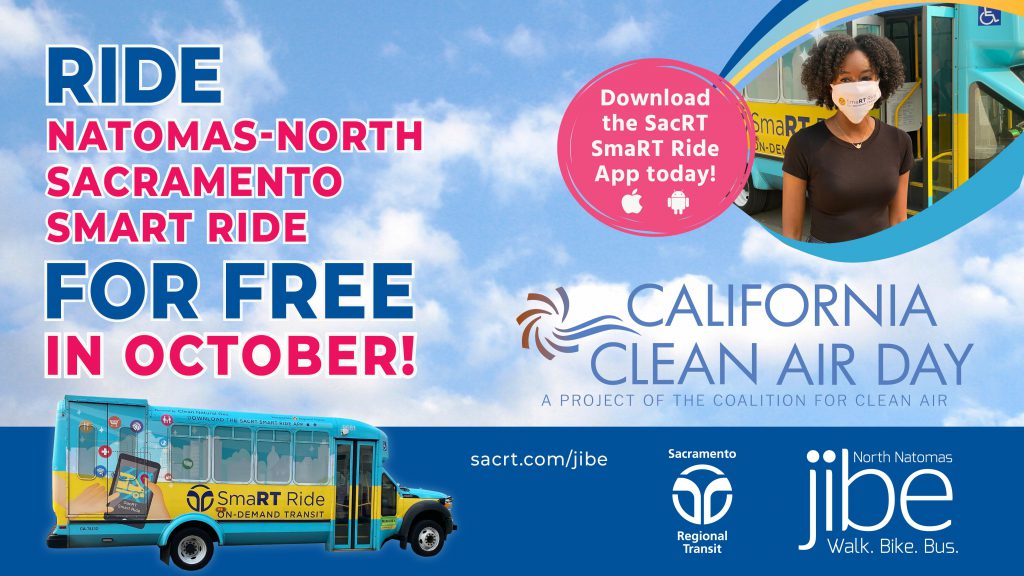 In honor of California Clean Air Day, North Natomas Jibe is paying for ALL rides on SmaRT Ride in the Natomas-North Sacramento zone during the month of October 2021.  
SmaRT Ride is a ride share service that operates on-demand with flexible routing and scheduling. The community shuttle provides corner-to-corner service, picking you up and dropping you off anywhere within the Natomas-North Sacramento service zone.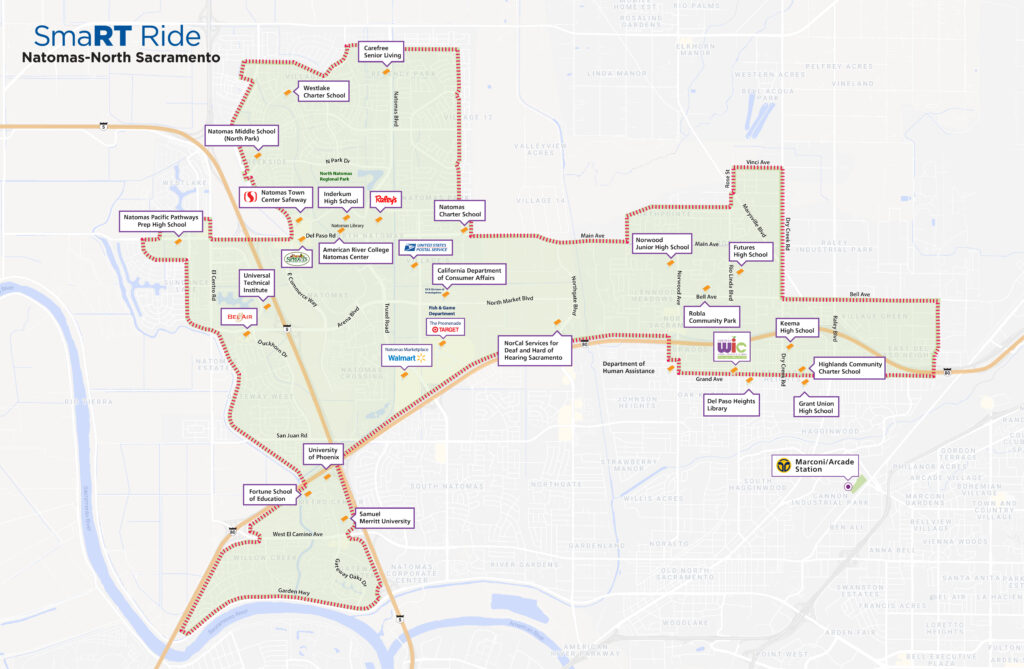 The service operates weekdays, Monday through Friday from 7 a.m. to 7 p.m. 
Schedule your same-day trip one of 3 ways:
Download the SacRT SmaRT Ride App on your smartphone

Call 916-556-0100

Go online at ondemand.sacrt.com
How to ride SmaRT Ride: 
Check out the step-by-step guide on how to use the SacRT SmaRT Ride app! Click the image below to open as a PDF.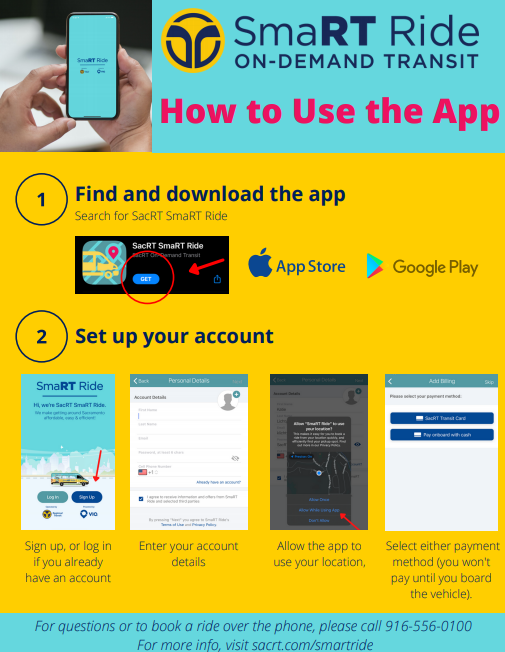 Download the free SmaRT Ride App, which is available in Google Play and the App Store.

To request a ride, enter a pick-up address and then enter your destination address. Note: SmaRT Ride shuttles cannot travel outside the service boundary. The pick-up and drop off location need to be inside the same service zone. 

Following a SmaRT Ride request, the SmaRT Ride app will provide passengers with an estimated pick-up time, track their bus in real-time, and be alerted when their ride is about to arrive. Passengers will also be alerted when their ride is about to reach their desired destination.

 

The drop off window is an estimate based on your desired travel time. Because this is a ride-sharing service, actual drop-off time may vary due to demand. Please understand that while we make every effort to arrive at your desired travel time, you may have a slight wait for the SmaRT Ride shuttle arrival due to demand. If you must arrive at your destination at a specified time, we recommend planning your trip to include a time cushion.

 

SmaRT Ride service is only available within each designated service zone and shuttles cannot travel outside the service boundaries.

 
Learn more about SmaRT Ride at sacrt.com/smartride.  
Learn more about North Natomas Jibe at jibe.org.