SacRT Begins Testing New Low-Floor Light Rail Trains on the Tracks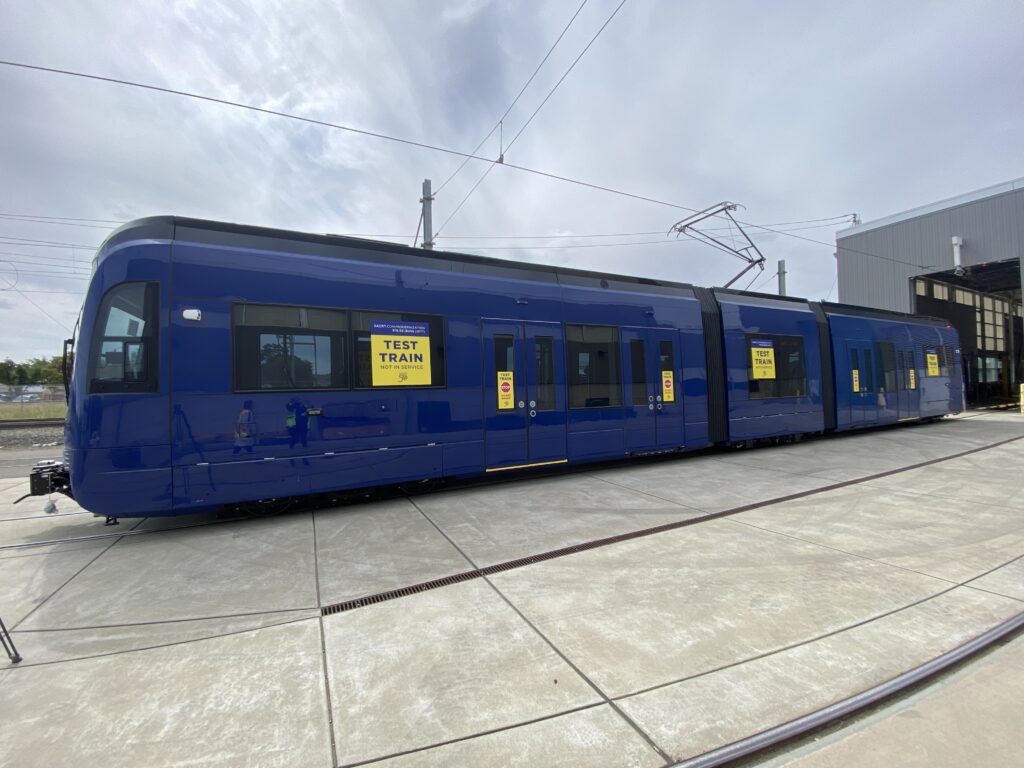 SACRAMENTO, CA – The Sacramento Regional Transit District (SacRT) held a media availability today, Wednesday, May 3, 2023, to unveil its new low-floor light rail trains.
SacRT has purchased 28 new S700 trains from Siemens Mobility in south with the option to purchase up to 76 new trains. Siemens has already delivered six new low-floor trains with SacRT receiving about two per month over the next few years.
The new low-floor vehicles will provide easier access at every doorway, a spacious seating design, and large windows for better light and views. They will feature improved accessibility with wider aisles and areas for passengers using mobility devices, including wheelchairs and bicycles. The new low-floor vehicles will increase overall operational flexibility by providing more access to passengers with disabilities at the platform level instead of having to use the mini-high ramps at the end of the station.
Customers won't get a chance to ride the new low-floor trains yet, as each train must first be put through a rigorous phased testing process, which includes testing all the electrical functions onboard, braking and propulsion, and operating a minimum of 1,000 miles of pre-revenue service without any major failure.
Starting tonight, Wednesday, May 3, at 11 p.m., the first train will begin the dynamic testing phase, which means different weights are added to the train car to test braking with different loads, to ensure the train is working properly simulating the number of riders onboard. The dynamic testing will take place Monday through Friday on the north area Blue Line between Watt/I-80 and Swanston stations, from 11 p.m. through the end of service each weekday.
These new low-floor trains will start passenger service on the Gold Line, once the station platform modifications are completed, which is expected by summer 2024.
Learn more about the project at sacrt.com/modernization.