Explore Sacramento Museum Day Via SacRT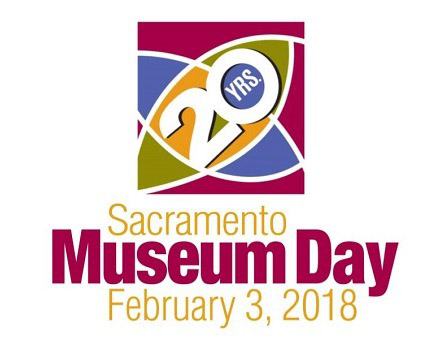 Claim your FREE ride! Click here to Download and Print the Museum Day Flyer.
Wednesday, January 31, 2018 – Leave the driving to the Sacramento Regional Transit District (SacRT) on the biggest museum visitation day of the year! Sacramento Museum Day, Saturday, February 3, 2018, will allow the community free or half-priced entry into 26 local museums and destinations.
SacRT is supporting this event by offering free rides on bus and light rail to anyone visiting a participating museum during the event. To ride SacRT for free, riders must present the Museum Day flyer, which can be obtained by visiting sacrt.com. In addition, SacRT will operate two supplemental shuttle routes that will make traveling between museums easy.
The first shuttle route will transport passengers around downtown from the Sacramento Valley Station, to the California State Railroad Museum, California Automobile Museum, California Museum, California State Capitol Museum, State Library, and Leland Stanford Mansion. The second shuttle route will transport passengers between the City College light rail station (on the Blue Line) to the Sacramento Zoo and Fairytale Town. Both shuttles will operate every 30 minutes.
"SacRT plays a critical role in the community, not only getting people to work or school, but also helping them reach destinations during their leisure or recreational time," said Henry Li, SacRT General Manager/CEO. "Sacramento Museum Day is the perfect time for people to try transit on the weekend, while enjoying all of the terrific cultural amenities our region has to offer."
Sacramento Museum Day organizers recommend planning to visit just two or three locations, to allow for adequate time to travel and explore. Participating museums will operate from 10:00 a.m. to 5:00 p.m.
SacRT suggests that riders plan their transit trip a few days in advance. For trip planning help, customers can visit sacrt.com, or call SacRT's Customer Service at 916-321-BUSS (2877), Monday through Friday, 6:30 a.m. to 6:30 p.m.
"Many Sacramento museums are easily accessible by public transit," said Lynda Walls, Sacramento Area Museums Chair. "By offering free rides and supplemental shuttle service on Saturday, February 3, SacRT makes it even easier for the community to experience the Capital City's incredible wealth of art, history, science and wildlife."
For a list of participating museums, visit sacmuseums.org/news-events/museum-day/. Don't forget to download the Museum Day flyer and present it as valid fare while traveling on SacRT.