Airport Express Bus Service – Temporarily Suspended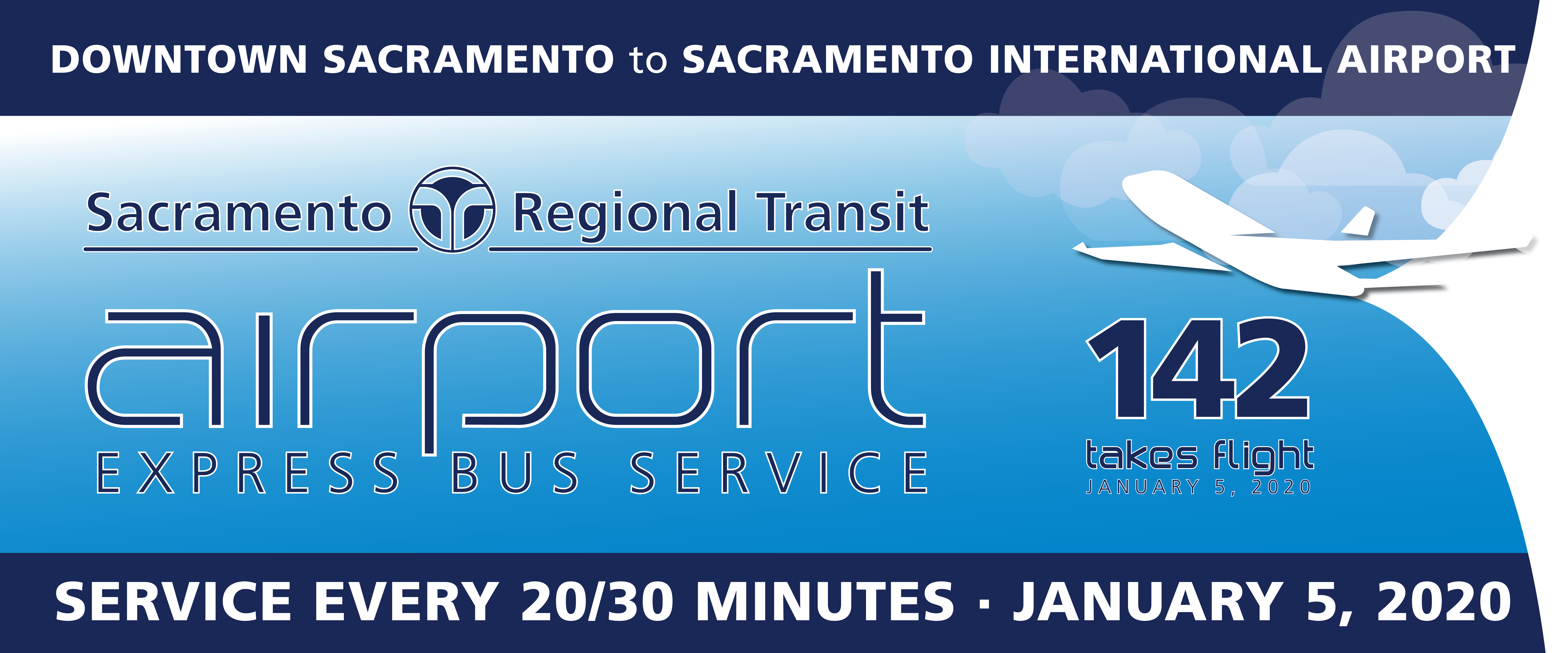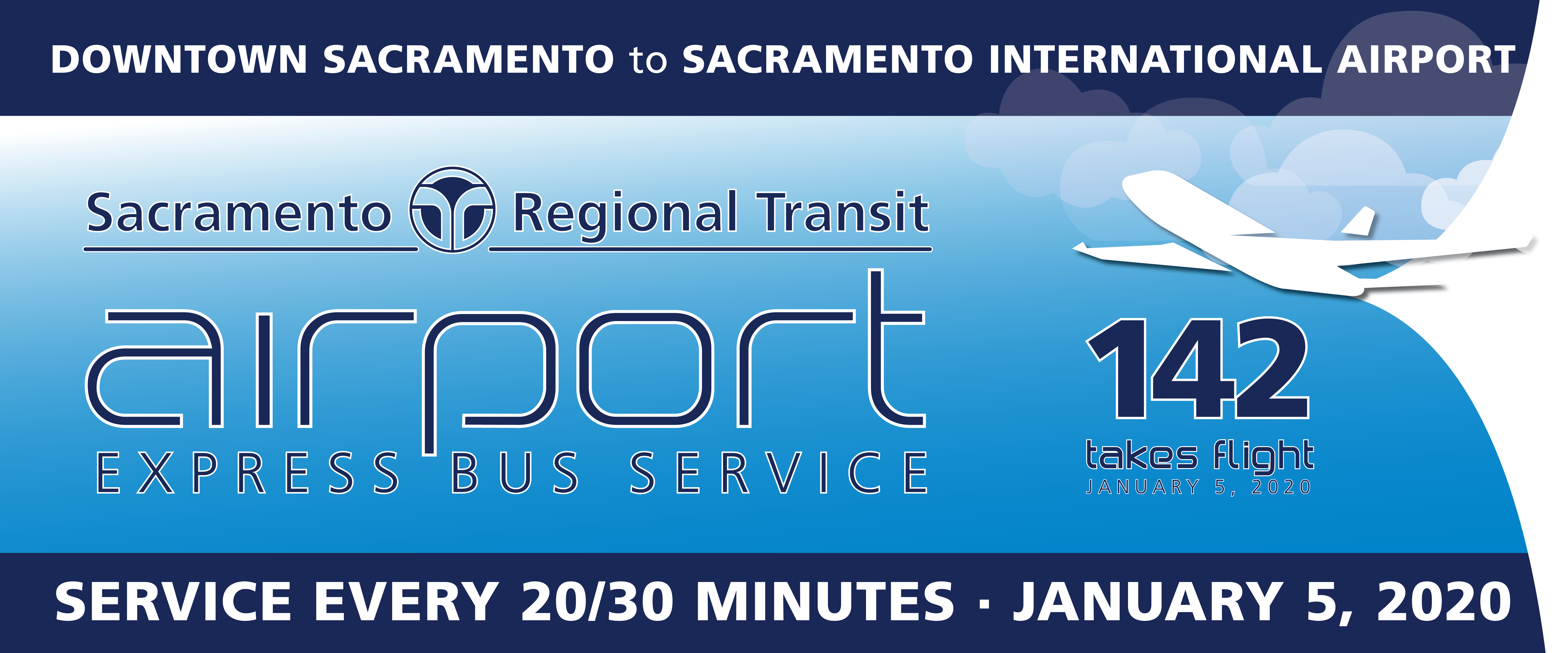 RIDER ALERT: Due to the COVID-19 pandemic, the Route 142 airport express bus service has been suspended. Yolobus continues to offer hourly serve between downtown Sacramento and the Sacramento International Airport. Visit Yolobus.com for more details.
SacRT's Route 142 airport express service launched on Sunday, January 5, 2020, with service to the Sacramento International Airport every 20 or 30 minutes, seven days a week combined with Yolobus downtown/airport routes 42A and 42B.
Airport express bus service is an easy, affordable way to avoid parking fees and ride-hailing surge pricing.
For a more productive, economical and stress-free ride, the airport express bus is the only way to travel!
* DIRECT SERVICE: Service direct from downtown Sacramento to Terminals A and B
* ECONOMICAL: Only $2.50 for a single ride, $1.25 for discounted eligible riders, or free for students in grades TK through 12
* CONVENIENT: Multiple downtown bus stops with easy access from light rail
Payment Options:
There are several ways to pay for airport express bus service, including:
*Enjoy free transfers within 90 minutes to or from SacRT bus and light rail, valid on Route 142 trips only.
Click here for Yolobus payment and fare options for airport service.
Recommended Light Rail Connections
To Airport
Gold Line from Folsom/Rancho Cordova, exit the train at the 8th & Capitol Station, board the shuttle at Capitol & 8th St (across Capitol Mall from the light rail station)
Blue Line from South Sacramento, exit the train at the 8th & Capitol Station, board the shuttle at Capitol & 8th St (across Capitol Mall from the light rail station)
Blue Line from North Sacramento, exit the train at the 7th &Capitol Station, board the shuttle at Capitol & 8th St (around the corner onto Capitol Mall from the light rail station)
From Airport
Gold Line to Folsom/Rancho Cordova, exit the shuttle at J & 8th St, walk to the 7th & I St light rail station (cross J St, turn right onto 7th St)
Blue line to South Sacramento, exit the shuttle at J & 10th St, walk to the 10th and K St light rail station (left on 10th St, left on K St)
Blue Line to North Sacramento, exit the shuttle at J & 9th St, walk to the 9th & K St light rail station (left on 9th St, left on K St)
Airport Express Shuttle Brochure
Click to expand the schedule and map