New Colorful LED Art Installation at the 29th Street Station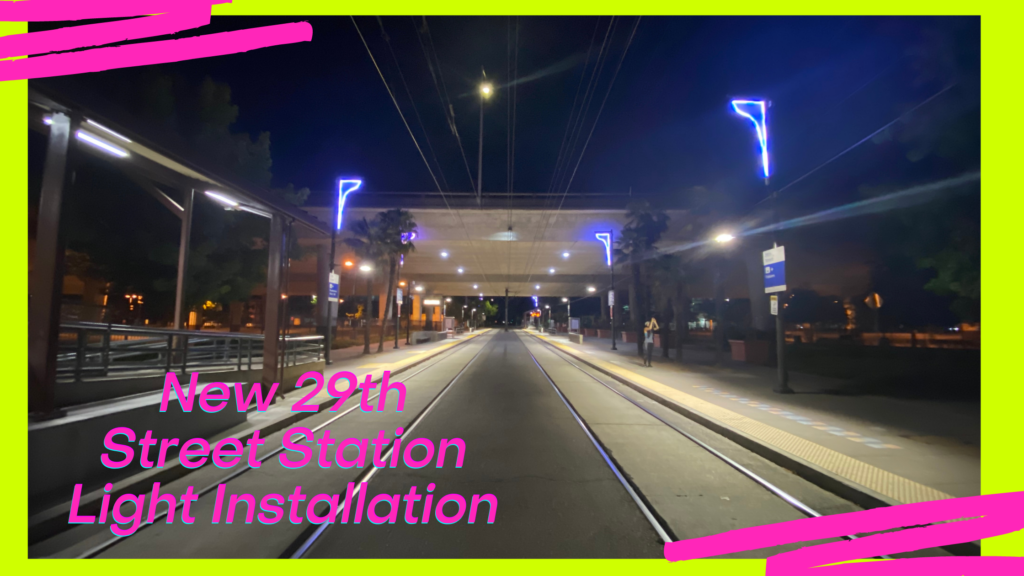 SacRT partnered with the Midtown Association to place a new LED art installation at the 29th Street light rail station. The lighting enhancement project is designed to attract and encourage ridership while also creating a welcoming connection and pedestrian gateway between Midtown and the nearby Alhambra corridor.
The lighting project features custom-fabricated LED light panels created by local artist Chris Biddle from Light23 and installed by Choice Electrical Inc. The colorful panels resemble street pole banners popular throughout Midtown. Make a trip to the 29th Street light rail station after dusk to see the new art installation.
Learn more about public art at SacRT Stations here: https://www.sacrt.com/apps/public-art-at-light-rail-stations/