Installation is Underway on New Fare Vending Machines
The flexibility to pay for SacRT Fare your way!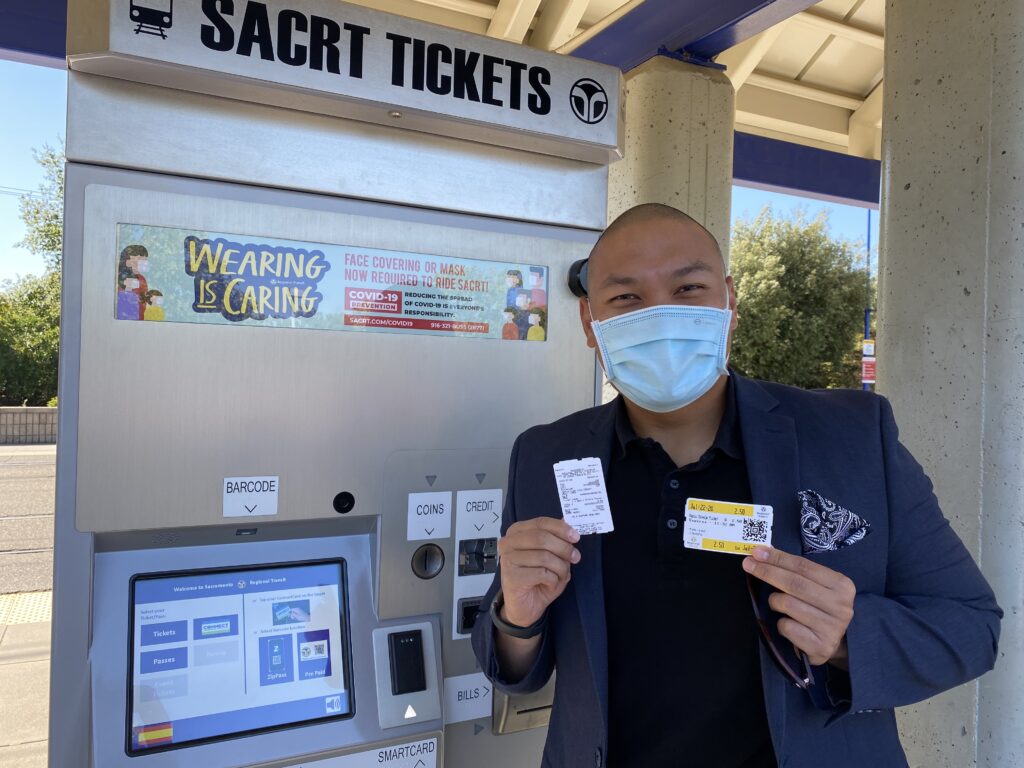 New fare vending machines are being installed at light rail stations on the Blue Line and in the Downtown/Central Business District between July 20 and mid-September. Starting in October, they will be installed on the Gold Line.
New features include:
User-friendly touchscreen interface
Pay with cash or credit/debit card
Accepts Google Pay and Apple Pay
Print single ride, daily, semi-monthly, or monthly passes
Add tickets or passes to your ZipPass App
Pre-paid tickets or passes will be scanned with a QR code reader to print out a ticket
Spanish language option available
Voice audio option available
Learn how the use the new Fare Vending Machine
Map of FVM Installation by Station
Stations for installation in July, August and September
Watt/I-80
Watt West
Roseville Rd
Marconi
Swanston
Arden/Del Paso
Royal Oaks
Globe I/B
Alkali Flat I/B
12th & I
Cathedral (10th & K)
Cathedral (11th & K)
St Rose (9th & K)
8th & Capitol
7th & Capitol
8th & O
8th & K
8th & H
7th & I
Sac Valley
Archives Plaza
13th Street
16th Street
Broadway
4th Ave/Wayne
City College
Fruitridge
47th Ave
Florin
Meadowview
Franklin
Center Parkway
Consumnes River