SacRT Offers Free Rides to Help Drive the Vote
Take Transit to Vote Centers and Drop Box Locations on Election Day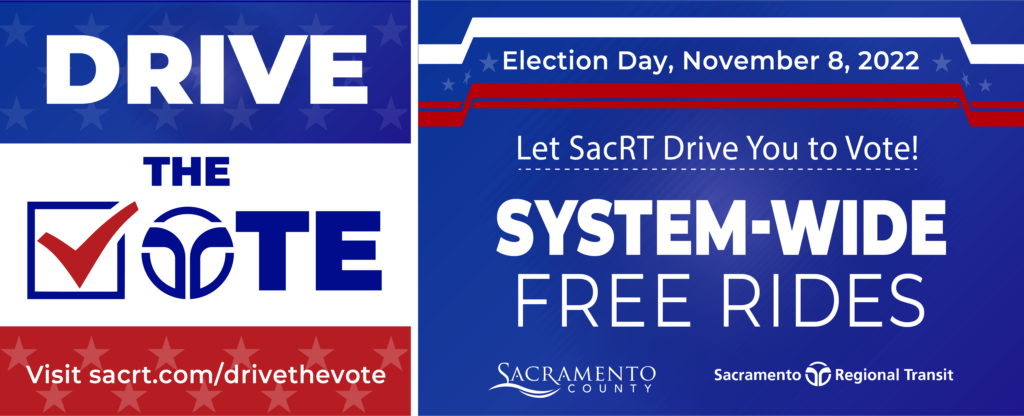 The Sacramento Regional Transit District (SacRT) has teamed up with Sacramento County to drive community members to Vote Center and Ballot Drop Box locations across the Sacramento region to help Drive the Vote.
SacRT is offering free rides system-wide on all bus, light rail, SmaRT Ride, and SacRT GO paratransit services on Election Day, Tuesday, November 8, 2022.
"By removing the transportation barrier, we hope that Sacramento area voters take advantage of free rides to help cast their ballot," said SacRT General Manager/CEO Henry Li. "It is free to vote and SacRT is making it free to drive you to vote."
"It is terrific to have SacRT as a partner in our effort to make voting easier and more accessible to all Sacramento County votes," said Sacramento County Interim Registrar of Voters, Hang Nguyen. "It is important that we see high voter participation and having great partnerships like SacRT makes that goal more attainable. We appreciate their support in our effort to increase voter turnout."
Visit elections.saccounty.net to learn more about vote center locations.
For trip planning options and to learn more, visit sacrt.com/drivethevote.