SacRT is Holding An In-Person Hiring Event in September
The Sacramento Regional Transit District (SacRT) is holding an in-person hiring event in September for bus operator (driver) positions.
Positions:
Bus Operator (Experienced)
Paratransit Operator
Elk Grove Operator
SacRT offers extremely generous and competitive benefits package for medical, dental, paid sick leave, retirement, and tuition reimbursement. Also, $2,000 signing bonuses for bus drivers and we offer paid training! 
Come join a winning team! SacRT was awarded the 2021 Outstanding Transit System of the Year by the American Public Transportation Association. 
The hiring event will be held at SacRT's Administration Building in midtown Sacramento.  
Hiring Event Details: 
WHEN: 
Wednesday, September 28, 2022
10 a.m. – 3 p.m.   
WHERE:
SacRT's Administration Building
Auditorium
1400 29th Street
Sacramento, CA 95816
Bus: Routes 38, 67, and 68  
Light Rail: 29th Street Station   
Create an Account and Apply Online 
All SacRT career opportunities are available online. Simply create an account and apply online now.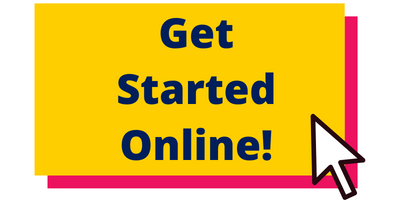 We're Hiring
We

will help you get your 

Commercial Learners Permit and

offer paid

C

ommercial

Driver License

(

CDL)

train

ing! 

 
 Be Prepared: What you need to apply online 
Valid ID  

 

Employment history (last 10 years of work): 

 

Name of companies 

 

Address 

 

Phone number 

 

Residential history (last 7 years):  

 

Address (including dates of residence) 

 

Conviction history (last 7 years): 

 

Date, location, PC violation/Title of Crime, disposition 

 

Pending citations, arrests, moving violations for which there is not yet a final disposition 

 
Note: Although there are certain recreational activities now legal in the state of California, if you're not able to pass a pre-employment drug screening, you will not be considered for these positions.  
SacRT Benefits Include:  
Medical/dental/vision insurance

 

Health care/dependent care flexible spending accounts 

 

Vacation

 

Sick leave 

 

Paid holidays

 

Transit pass (no cost to employee and eligible dependents) 

 

Defined benefit pension plan or 401a Defined contribution plan (Determined by bargaining unit)

 

Voluntary employee funded deferred compensation savings plan (457b)

 

Company paid life insurance

 

Voluntary employee paid supplemental life insurance (employee and eligible dependents)

 

Employee Assistance Program 

 

Education reimbursement

 

Theme Park discount tickets

 
SacRT Career Opportunities 
All of our career opportunities are available on our online career portal at sacrt.com/careers or call SacRT Human Resources at 916-556-0298.