Elk Grove Transit Services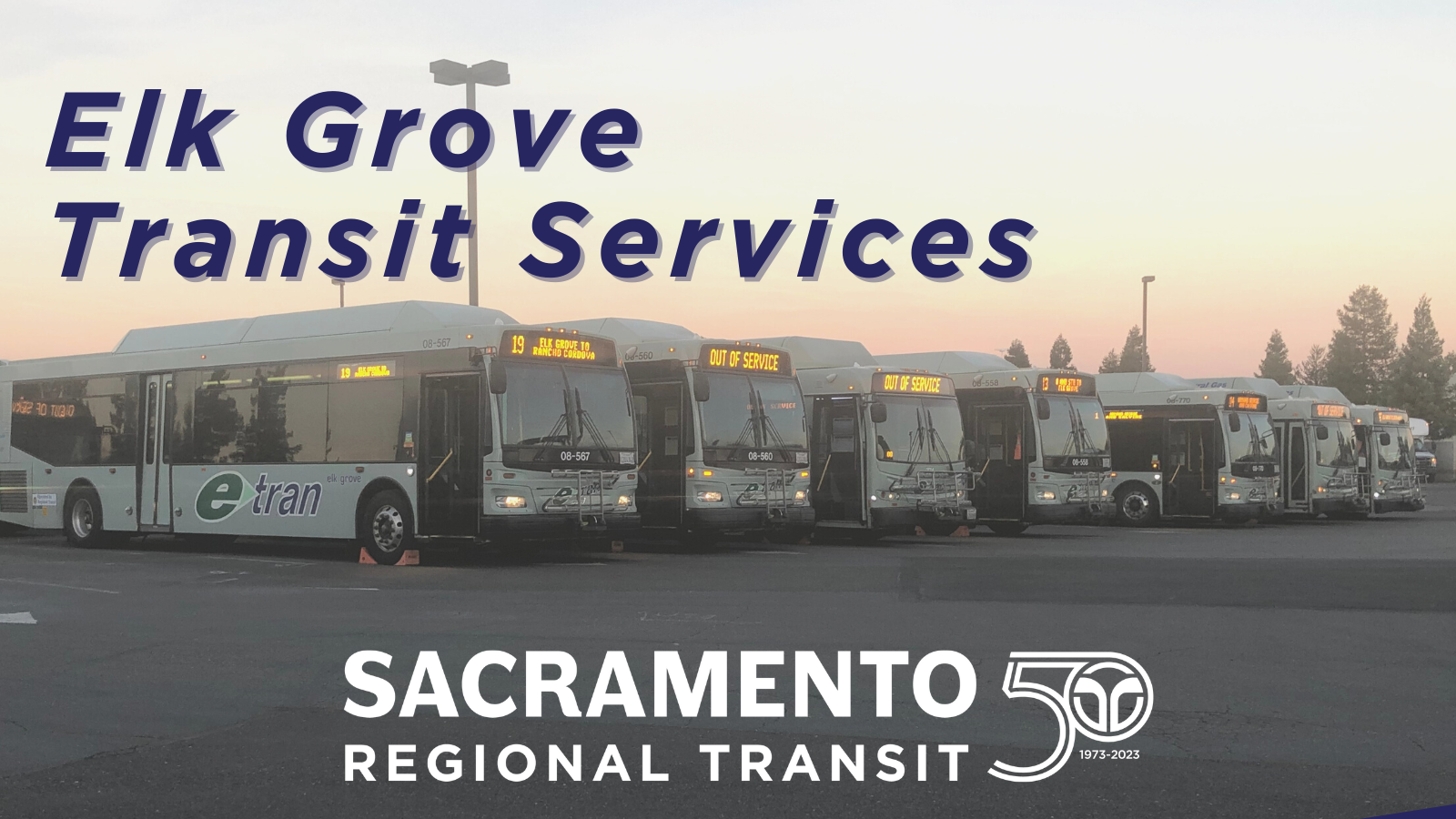 Elk Grove Transit Services are part of the SacRT district. SacRT provides fixed-route local, commuter and paratransit services, and maintenance operations for Elk Grove.
Elk Grove transit riders who need transit information can call SacRT's Customer Service phone number – 916-321-BUSS (2877).
Try Elk Grove SmaRT Ride 
SmaRT Ride is similar to other ride-share services where customers can use a smartphone app to request a ride that will pick up and drop off passengers within the service boundaries.
Elk Grove – Informational Flyer
Learn more at sacrt.com/smartride.
How Are We Doing? 
Let us know your thoughts about transit services in Elk Grove here.
Elk Grove Holiday Schedule
Elk Grove Transit Services do not operate on some holidays. Holiday schedules for all SacRT services can be found at https://www.sacrt.com/apps/holiday-schedules/.